Contact The Best Car Wreckers In Auckland Right Away!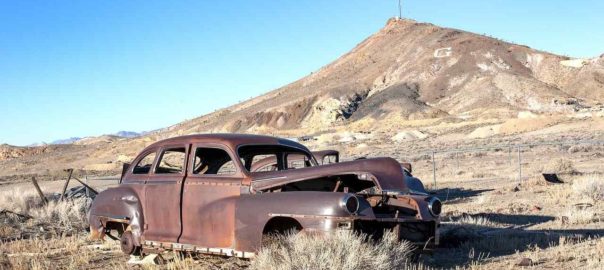 CarRemovals is a well-known car wreckers service provider that many people rely on. We provide speedy, reliable, and cost-effective automobile removal. Customers can always count on us to go above and beyond their expectations. We're delighted to be one of Auckland's most trusted auto removal services. Contact us immediately if you require automobile removal services!
We're a reputable junk car buyer who offers reasonable prices for all makes and models of vehicles. We are dedicated to providing you with a hassle-free service.
Car Removal for Cash in Auckland
As well as providing quick and easy cash for cars South Auckland, CarRemovals' car wreckers service offers the best payouts. Our rivals in the market may advertise free vehicle removal, but they will charge you for vehicle removal and towing services, which they refer to as "hidden costs.". As a cost-cutting measure for their services, they will take a portion of your ultimate payment.
Those who sell their automobiles to us to have cash for cars Auckland can't get them out of town without our free car removal service. We are a towing-free car wreckers company dedicated to providing you with a fair price and prompt removal of your car or truck. We can remove one vehicle or a fleet of cars. We are the finest car wrecker's business in Auckland, so call us at 0800 392 392 or for a free quotation. We're Auckland's top used vehicle purchasers.
Cash For Cars Auckland
We'll pay top cash for cars Auckland, regardless of their age or condition. We can tow your automobile for free from any location in Auckland. Call us immediately if you want to sell your car for cash. Our pricing is the finest in town, and we'll pay you right away. We also provide free automobile removal and towing services around Auckland. So don't hesitate to give us a call and see how we can help you get cash for your old vehicle.
Removal Of a Wrecked Automobile in New Zealand
Please contact us if your vehicle has been damaged and you need it towed. You don't have to lift a finger since we'll take care of everything for you when you use our automobile removal service. You may count on us to properly dispose of your vehicle since we are also wreckers. If your automobile is beyond repair, you may count on us at our car removal service. Because of this, we also provide top cash for cars South Auckland. We'll buy your automobile for the best price possible so that you can go on with your life. To learn more about our automobile removal and wrecking services, please contact us right now.
Car Wreckers South Auckland
It's not uncommon for individuals to own automobiles they no longer use or want. What are a person's choices if they do not wish to retain their vehicle? You may also use a scrap my automobile programme to get rid of the vehicle. Car Removals can pick up your vehicle and recycle it for you. Getting rid of an automobile in this manner is a green choice. Selling your automobile to us is the most efficient way to get rid of it. Regardless of the vehicle's condition, we are willing to pay the top price. We also provide free towing, so there is no need to worry about disposing your vehicle.
How To Get the Most Money for My Junk Automobile?
You've come to the correct site if you're searching for Auckland auto scrappers to sell your vehicle. As a hassle-free option, we'll take care of all the paperwork for you, so you don't have to worry about it. It doesn't matter whether your automobile is a wreck, a burnt-out wreck or just plain old; we'll purchase it and offer you cash right now. Get started by calling 0800 392 392!
Take Advantage of Auckland's Most Convenient and Quickest Car Removal Service! NZ
It's not only a brand name for CarRemovals's consumers; they trust us because we never compromise on quality. Our clients are everything to us. We believe in providing a transparent and quality-based car removal service at the most affordable pricing. CarRemovals is the first company that springs to mind when looking for the most efficient and easy way to remove an automobile in Auckland.
It's possible that many of you are considering using another site since they provide free automobile removal services. However, you may be surprised by the additional fees they tack on, such as vehicle removal and towing. In Auckland, we're the top junkyard for automobiles.
Frequently Asked Questions [FAQs]
Q1. How long will it take for my vehicle to be removed?
Answer: – Car Removals can usually supply vehicle owners selling their automobiles to us with cash within a few hours after accepting our cash offers. Once you've spoken with us, we will attempt to contact you within 24-48 hours.
Q2. Who will be in charge of the last-minute paperwork?
Answer: – When our towing vehicle arrives at your site, our appraisers and members will complete all documentation. A valid ID is necessary to complete the form if you are at the specified location.
Q3. Is it necessary for me to be present when my car/truck is removed?
Answer: – You do not need to be present in the majority of instances. You only need to leave the garage keys and return to your usual routine. You must be present if there is ever a situation when you must be there because the automobiles will not be towed away without you.