GET A NEW CAR BY SELLING YOUR OLD ONE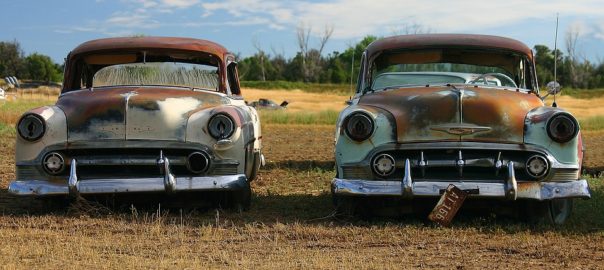 New cars are costly and lose about 20% of their value as soon as they leave the showroom, so many people prefer to buy used Cars Auckland since they are significantly less expensive than a new car and can be found in good condition too. Buying a used car is an excellent way to get behind the wheel without paying as much as you would for a new one. As a result of our car removals Auckland and Buy Used Cars Auckland services, you can get cash for cars, save money on insurance, and be at peace knowing that your car will be in good working condition. Old cars that are ready to drive and have low mileage are also great options. We at CarRemovals are widely known for our Car Removals Auckland services and our collection of second-hand cars for sale.
Why Selling Your Old Car To Us The Best Option?
We at CarRemovals provide smooth and hassle-free car Removals Auckland and known to buy used cars in Auckland and offer the top dollar for them for the past many years since we have started business in Auckland. In addition to evaluating the used car's condition, we will responsibly facilitate the removal of your vehicle from your property. Our goal is to provide you with cash for your old car in 24 hours. Sell your old car to us, and we will make sure to pick up your vehicle for free in Auckland, as we have specialized tow trucks that will be sufficient to tow your vehicle away for free in Auckland.
The best thing about us is that we will provide cash for all the cars that come to us of any brand and in any condition. We are a trustworthy organization that offers you to sell your old car to us, and we will provide the top dollar for your vehicle without you having to spend a single penny on the towing or service as we provide free pick up from your desired location at a time and date scheduled by you and our customer service agents. Our paperwork is quick, ensuring that our customers' time wasted and that all our services are fast. Our customer service representatives are always available over the phone, through text, or email and will get back to you as soon as possible. They experienced and knowledgeable about our business to answer any query regarding our company, services, or functionality.
So you must consider selling your old car to us and be yet another customer to benefit from our services.
Why Buying Used Cars in Auckland From Us A Good Idea?
Buying a used car is the most economical and wise decision while purchasing a vehicle. Buy Used Cars Auckland from us as we have been providing the best second-hand cars in all of Auckland. Our vehicles are in excellent condition, and we have all kinds of cars of all models available in our inventory. We have old vehicles and high mileage for as low as a few thousand dollars and cars that are next to new and have very low mileage for 20-30% off of the car's showroom value. Moreover, we also have vehicles of average mileage and only a few years old for a low price. The price of the car mostly depends on the vehicle's brand, model, year, and mileage.
Buy used cars Auckland from us, and we guarantee you that you disappointed by your vehicle, and we will surely exceed your expectations from our organization.
What Do We Conclude?
We at CarRemovals are one of the most trustworthy car Removals Auckland who provide the top cash for cars in and around the suburbs of Auckland. We support saving the planet and do car removals in a very eco-friendly manner, ensuring that all the dangerous fluids disposed of safely. If you have sold your car and are looking forward to Buying used Cars Auckland, we have you covered as we have a wide variety of used cars for sale, and you will find the right vehicle for yourself at our dealership. So if it is to sell your old car or buy used Cars Auckland, we have you covered in one place. Visit us right now or call us for more details.