How Do Car Wreckers Make Profits From Scrapped Cars?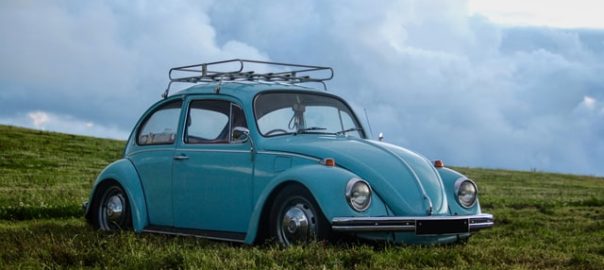 We often get to the point of selling our old cars that either become obsolete pieces or serve you no purpose. After deciding to sell that junk car, you have to search for a suitable car wreckers West Auckland who prioritizes customer convenience. We at CarRemovals pick up the product from the specified location and scrap them.
Have you ever wondered what Auckland car wreckers do to make a profit from that junk? Well! This article will take you through that journey of wrecked cars.
Who Are Car Wreckers?
Car Wreckers are the individuals, groups, companies that deal in the business of old/junk cars. These are professionals skilled in dismantling decommissioned, broken, or unwanted vehicles. They possess the aptitude to understand the value of valuable car parts and recover them with care.
If you are looking for a car wreckers West Auckland, then the CarRemovals website can do the trick. We provide the best services while offering a reasonable price for your junk.
Retrievable Components That Offer Value
The scrapped and crushed cars should not rust as it eliminates any chance of making possible profits. It is significant to dispose of them in an efficient manner. One can extract several valuable parts from a wrecked car and sell them to mechanics or stores in need. Here, we have enlisted the car parts that make quick bucks.
Exhaust Systems and its parts
Alloy Wheels
Mirrors
Headlights
Blinkers & Tail-lights
Engine and its parts
Undamaged Body parts
There are a handful of car parts that are unusable and cannot be incorporated into car repairing. However, they can be sold to metal scrappers for recycling purposes, eventually making the process more cost-effective.
Pointers Regarding Recycling Process of Wrecked Cars
There is an appropriate recycling process that the Auckland car wreckers follow. We ensure a befitting extraction of every reusable part, selling them to car repair stores and needy customers. Other unusable parts of the car get sold to the vendors for recycling purposes like damaged bumpers, headlights, mirrors, etc. Moreover, the car wreckers keep a check on the proper disposal of harmful and discarded parts.
A car battery is one of the most replaced parts, enhancing the chances of finding a healthy one in discarded ones. Second-hand batteries are more in demand as the replacement option in old cars. Hence, car wreckers remove these batteries to sell or reuse that are still fully functional.
The first thing that gets extracted from the cars by car wreckers is their tyres and wheels. The metal wheels from these can deliver high value. Moreover, some of these cars have alloy wheels which are even more valuable and can be sold to car repair stores. A car discarded because of its damaged engine may still have perfectly fine tyres. Therefore, these parts prove to be essential for a car wreckers West Auckland.
Cars contain a variety of fluids that keep them healthy and operational. Some of these fluids can be hazardous to the environment and require appropriate disposal. Hence, our professionals remove and drain them carefully. Transmission fluids, battery acids, engine oil & coolant, fuel, refrigerants, windscreen cleaning fluid are some of those fluids. One of the harmful materials is propellant used in the airbags called Sodium Azide, where car wreckers have to put extra care.
Engine & Transmission System
Many cars sold to scrappers still have transmission systems and engines that are completely functional. We, Auckland cars wreckers remove these engines and their parts to sell them to respective repair stores. These large mechanical parts provide a good value for car wreckers. Factories buy these parts, restore them and make them fit for installation in broken cars.
Nowadays, cars come loaded with electronic devices and other components that possess monetary value. Furthermore, many of these electronic components are considerably expensive. Hence, our car wreckers can sell them and earn fair value from these components, including alternators, starter motors, entertainment systems, etc. Otherwise, professionals safely dispose of this e-waste on finding any of these components entirely unusable.
Our professional car wreckers extract the catalytic converter from the cars fitted with exhaust which works for the internal combustion engines powering your vehicle. These new engines are higher on the price spectrum, making the used catalytic converter a cost-effective option.
The remaining metal body gets transferred to the steel mills and factories for further recycling. Car wreckers West Auckland also gets paid for these remaining frames. That said, car wreckers should be adept at discerning the value of every fitted component available in the junk.
Final Thoughts
We often see our old/used cars as trash and probably end up leaving in our backyard rusting and rotting. On the contrary, selling it to the right car wrecking company like Carremovals.co.nz will earn you extra finances for junk cars. We are professionals capable of making big bucks from your contraption. Hence, it is wise to sell it instead of discarding it.