Things To Avoid While Purchasing A Used Car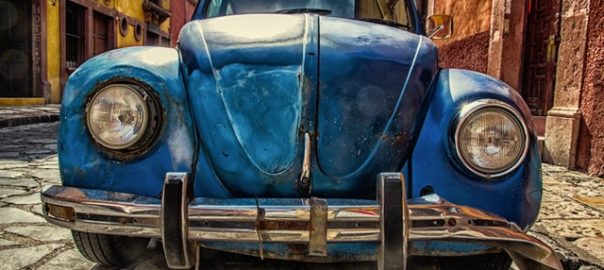 The majority tend to purchase used cars instead of brand-new ones, particularly because of economic reasons. People spend their hard-earned money and definitely cannot afford to fail in the process. Purchasing a used car requires you to have proper knowledge about its current condition and faults. Hence, there is an underlying necessity to become familiar with the points to avoid when you buy used cars Auckland.
Here are some of those points for you to keep in mind.
Not Serving the Basic Purpose
Stumbling upon a sweet deal might trick you into buying a car that does not fulfill the basic requirements. The used car might look perfect at first glance but can be a disaster in terms of internal condition or space. Therefore, it is significant to ensure that it meets all your daily basic requirements. For example, purchasing a cheap car that provides poor comfort and space when you need it for commuting purposes. It would prove to be one of those junk cars, leading you to go to scrap car services or invest more money in it.
No Thorough Inspection by Professional
The car's internal health might be beyond your understanding but not of a professional mechanic. Hence, it is wise to recruit a skilled mechanic if you don't understand the technical details of cars. A mechanic can tell you the problems with the concerned car on proper examining, helping you make an informed decision. Hence, always prefer to hire or take help from a mechanic before you buy used cars Auckland.
There is no way anyone would want to end up spending the money one can't afford on junk cars or regret it later. It is pretty common for buyers to not have a proper financial budget in mind before buying a vehicle. People try to adjust the budget as per the appealing looks and luring deals appear, eventually end up spending extra finances. More importantly, ensure you have ample repayment resources in case of car loans. Fix the problem beforehand, plan your budget, and avoid any seeming blunder in advance, or sell your old cars, if required.
No Test Drive To See If It Fits Your Style & Comfort.
What could be the most regrettable thing people can do before they buy used cars Auckland? Overlook or forget about the test drive that can present the capabilities of those cars. Also, sometimes the seller is not ready to offer the test drive. In that case, you should always ask for one as your pre-buying condition to check it does not fall in the category of junk cars.
Overlooking Service History
Thoroughly looking into the servicing documents of the used car that you will buy might save you some more money. It might uncover the hidden facts of serious wear & tear or accidents that eventually take a toll on a car's value. Hence, you can negotiate for a lower price because of the servicing history that the owner was hiding or avoiding to show.
Considering Only One Option
Always keep your eyes on the potential deals and keep looking for the other choices. You should boil down your purchase options to at least 2 to 3 preferred ones. Exploring won't hurt, but it can lead you to better alternatives to buy used cars Auckland.
Not Checking the Vehicle Documents.
The car has many documents, including RC (Registration Certificate), Insurance, Pollution, and other relevant permits if any. Make sure to get the RC transferred within 90 days of purchase, which is the onus of both seller and buyer. The papers tell you the truth about the age of the vehicle, which you have to consider beforehand. Only go for the vehicle that is not too old or older than you had earlier decided.
Moreover, insurance plays another role in keeping your car expenses low after accidents. The insurance installment date should not be days ahead, which means you have to pay for it. Ensuring the payment date is months ahead should give you ample time to sort the finances or sell your old vehicle for required financial support. That said, you can sell your old cars by contacting the CarRemovals company. We provide the best prices and doorstep services for your unwanted junk cars.
Not Bargaining or Asking for Possible Discounts
There is no harm in asking for seemingly possible discounts when you buy used cars Auckland. Try to economize the whole process while selling your junk cars and buying used cars. Possessing apt bargaining skills might help you get better prices. You can always research for probable market prices while considering the condition of that car. Who knows, the work pays off, and you grab that used car at considerably lower prices than you expected.
Concluding Thoughts
The idea of the above post was to make you aware of all the probable mistakes during the purchase of used cars. We hope this should have given you a notion and will save you from the common blunders and junk cars.