Trade Your Old Car And Grab A Good Amount For It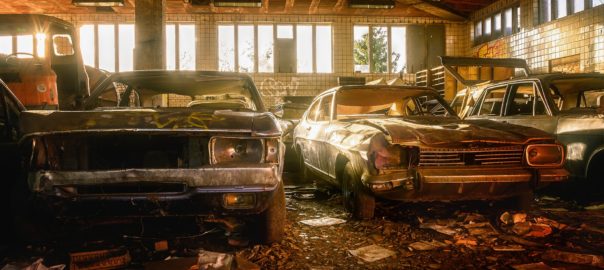 Is your vehicle old and wrecked? Are you having trouble paying for repairs on your old car? Should you spend your money on repairs or Sell Your Old Car Today for a large sum of money? Rather than having a cup of coffee at the vehicle repair business, your buddies will most likely recommend receiving cash for junk car.  If you answered yes, you're only a few steps away from finding the best and ultimate solution. Whether your automobile is beyond repair or only slightly damaged and you need someone to come pick it up, you may take advantage of the best competitive price available. 
Which car removal service in South Auckland is the best? According to real customer evaluations, JCR Car Removals provides Cash For Junk Car with minimal documentation. Our main characteristics are free quotations and free pickup. In a nutshell, you're getting the best deal for your junk car without having to leave your home.
The best car removal services in Auckland will provide you with the best and most reasonable price for your wrecked vehicle. Having a broken car in your garage, yard, or compound is not totally cool; this is because, aside from taking up space, it could have also served as a source of income for you. It's best to sell your old car to us because we are dependable, professional, and friendly. We also Buy Used Cars Auckland and provide a hefty amount of cash for them. With us, you can assure of getting huge value for your old car.
Our hard work and professionalism have earned them a reputation as one of South Auckland's most trusted and dependable auto removal services. Our main goal is to provide the greatest service possible, 24 hours a day, 365 days a year.
Choosing us over attempting to repair an old car or simply dumping it in your yard is always the best option. What exactly do we mean? We pay a reasonable price for old cars while paying less attention to any conditions that may be present, and we don't charge a fee for towing your car from any location.
What is the procedure of getting cash for your junk cars with us?
What is the procedure for getting high Cash For Junk Car? To begin, please contact one of our representatives and provide some information about your junk car. Our executives will share some available time slots with you once you've supplied the details. Now, the representatives will knock on your door at times you specify and assess the state of your vehicle.
Now, our representative will present you with the best potential deal based on your vehicle's condition. Because client happiness is our first priority, we can negotiate. Get instant cash with confirmation receipts once you're satisfy with the agreement. Everything is handle by our executives, from vehicle removal to towing. On the other hand, we ensure that you don't have to worry about transactions, paperwork, or towing your vehicle. Knock on our doors if you're intereste in learning more about our services.
What are the main reasons that you should Sell Your Old Car and get a good amount of cash for it?
When you consider the cost of bringing your old car back to life, it can be unreasonable to repair it. This could be due to the fact that the market worth of your car is likely to be low in comparison to the cost of repairs. In situations like this, turning to us for fair and immediate cash is the best solution.
Our company only buys cars from the general public. We don't sell automobiles; instead, we buy full cars that are either broken or garbage. People should sell their automobiles to our company for a variety of reasons, one of which is that we pay the best price in Auckland. There are no hassles, fast cash payments, and removals are completely free. We also Buy Used Cars Auckland and provide hefty cash for junk cars. Our tow truck drivers are extremely pleasant and helpful. Our biggest feature is our service, and we also offer the most straightforward approach for ensuring that you get the best and most competitive pricing.
We don't give a damn about how old your automobile is, and you shouldn't either. Even your 1980s Ford or any other brand automobile can trade in for cash. Keeping some old or wrecked vehicles in your garden poses a number of safety concerns.
We accept vehicles from a variety of manufacturers, including Mercedes-Benz, BMW, Ford, ISUZU, Honda, Mazda, Nissan, Toyota, and others. We're willing to pay top dollar for your vehicle, whether it's completely dead or a piece of junk.
What do we do after taking a wrecked car to our scrap yard?
After transporting a vehicle to a scrap yard, we disassemble it for parts. We do this in order to locate, recycle, and resell any components that are still usable. This is how our junk car buying firm can make a substantial profit for junk cars. We will get rid of all the bits and metals that are still usable. We then sell them to customers looking for used vehicle parts at a low cost. Scrap metal content is made available to businesses that treat scrap metal for a variety of purposes.
Additionally, we are skilled at eliminating unwanted elements with ecologically friendly methods. As a result, our car disposal method has no detrimental effects on the environment. Due to this, we are famous in the market. We achieve this by our trusted procedures for inspecting and reconditioning all components extensively. Most individuals are unsure how to handle a trash car when it is supply to car wreckers in Auckland. This refers to whether the item will be shredded or put into a landfill to rust.
The good news is that the excess parts have already remove by wreckers. The remaining metal and steel must be dealt with after the usable bits have been dealt with. Some people are well-versed in auto disposal & recycling procedures. One of the most important recycling benefits of trash cars is that pollutants are substantially control. It's because mining for metals and auto parts produces a lot of CO2 and other harmful pollutants. It is, for this reason, we are consider to be the best car removal services in Auckland.