Learn More About The Best Car Removals Service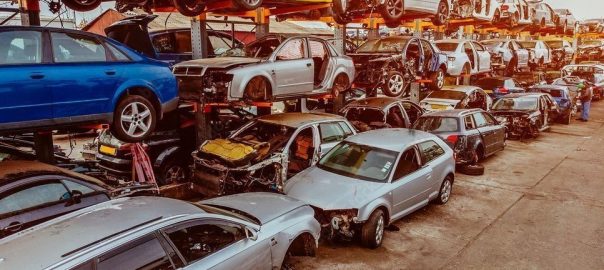 What Makes Them Unique?
CarRemovals is the best car wreckers and car removals Auckland company. As a service to customers, we offer automobile dismantling in Auckland. It doesn't matter how hectic the situation is; CarRemovals professionals and specialists have designed their market to help the purchasers.
Customers keep coming back for excellent assistance and even recommend the services to their loved ones and friends, and we are grateful for their continued support.
A Market Leader for a Long Time
It helped us gain the trust of our clients, who kept us at the top of our market for years to come because of their confidence in us. Car removals Auckland tries to instil a sense of client loyalty in all its personnel. The security of knowing that your car is in capable hands is essential to us.
Car Removals Auckland is one of the best car wreckers companies in Auckland. Car Wreckers service is the fastest and most reliable way to get rapid cash for any vehicle. Regardless of the make or model of the car, sales are guaranteed at a very reasonable price.
We'll be available whenever you want to take your car out because we still attempt to be flexible with our timetable. The process of removing the automobile is straightforward and quick to complete. Let us know when the car has to be removed so that we can dispatch our team of highly skilled professionals to assist.
Why Rely on the Best Car-Related Services?
CarRemovals stands out from the competition because of its unique features and high-quality services.
You won't find a better deal for Cash for Cars anywhere else in Auckland.
There is no payment for the removal of a vehicle (no charge on towing your car from any location)
Cooperative and fun-loving drivers
Purchases are made immediately, whether the customer comes into your store.
What makes us superior?
We are luxury Car wreckers who employ numerous approaches and sufficient instruments to uninstall autos to get the most money for the recyclable metals, bits, and pieces of the decanted vehicle while also paying the most acceptable cash in Auckland. We send the demolished scrap cars to a recycling plant, where the raw metal is pulverized.
Selling a car is not an option available to everyone. Some people need to sell their car in a day or two. If you're eager to get rid of an old car so you can make room for a new one, but you also need this to happen quickly, the usual business routes aren't ideal. Even if the vehicle is in bad shape, selling it will be more difficult. What will you do if you find yourself in this situation?
Get Cash for Cars in Auckland
Do you have any scrap or used autos around the house? If you have scrap automobiles, there's nothing better than getting paid. Make a quick call to the professionals, and we'll be there in no time! You may be surprised that we offer immediate cash for your old automobile. Because of the significance of these vehicles, we have assembled a staff of highly qualified and experienced individuals. Cash for cars Auckland services is available to all owners of Car Removals Auckland who receive immediate cash for their old vehicle.
Vehicles of all shapes and sizes, including vans, SUVs, trucks, school buses, and jeeps, are among the many types of money we deliver. You can sell your trash car or an old one right now and get the cash immediately.
Accurate and Timely Cash Assessment
Organizations that don't appreciate antique cars are less likely to provide money than those that do. We may be more concerned with the external appearance than the inner workings. The only person who can tell you how much your car is worth is a vendor who runs various auto-wrecking businesses. For example, cash for cars Auckland believes in making our customers happy by providing them with the best value possible. Our Old Car Experts in Auckland examine the entire car and review all the critical internal components.
We'll Give You a Reasonable Offer for Your Old Vehicle Anywhere
For trade-ins, you can get Cash for Cars and vehicles. In addition to the most excellent price for your vehicle, Auckland provides a free pickup service. It would help if you got in touch with us, and one of our professionals will explain our services. You need to provide us with your basic information, such as your name, address, type of car, and so on; once you know what service you want, one of our experts will shortly arrive at your place. If you tell us when and where you prefer to be met, we'll be sure to show up at that time and place every time.
All our customers can be confident in our punctuality and honesty, which has helped us become Auckland's leading Cash for Cars service. As a result, no matter where you are in the country, we can travel to you within 24 hours and remove your car.